D litter/pentue
NineTales Dim the Lights & Coogan's Willy Wonka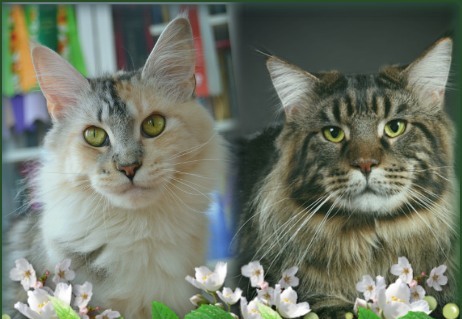 DOB 27.4.2015
Pedigree
Daffyd Thomas "Helmer"
MCO ns 09 22, uros/male
Helmer asuu Mörkö-veljen kanssa Kristiinankaupungissa
Damareos "Tahvo"
MCO n 22, uros/male
Näyttelytulokset Omakissassa
Tahvo asuu Kajaanissa, velipuoli Amokin kanssa.
Dance Little Sister "Helka"
MCO fs 22, naaras/female
Näyttelytulokset Omakissassa
Helka asuu Siilinjärvellä.
Deep Sea Pearl "Tiiu"
MCO fs 09 22, naaras/female
Tiiu asuu Haukiputaalla.
Diva of the Chocolate Factory "Martta"
MCO n 22, naaras/female
Martta asuu Oulussa E-pentueen Tarmon kanssa.
The directory 'Gallery/DivaoftheChocolateFactoryr' does not exist. Check your parameters.
DeepSeaPearl
0 images
Divine Lady Di "Veera"
MCO g 09 22, naaras/female
Veera asuu Oulussa.
D'oh! "Mörkö"
MCO ds 09 22, uros/male
Mörkö asuu Helmer-veljen kanssa Kristiinankaupungissa.